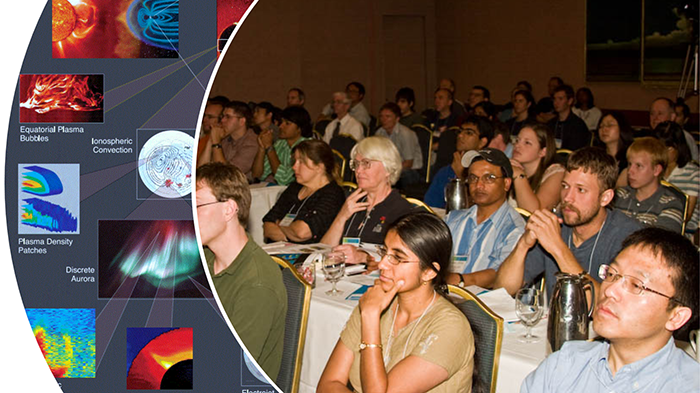 Each CEDAR Workshop has a  dedicated Student Workshop Day on the first day of the meeting. The Student Workshop Day is organized by the student representatives on the CEDAR Scientific Steering Committee. The Student Day has always a theme with talks to provide an introduction to different topics. The presentations from previous student day talks are archived and are a great resource for students and non-students. 
You can find the Student Workshop Day Agendas on the Agenda page with links to the presentations. Recordings can be found on the CEDAR Science YouTube channel
Starting in 2020, the students published a Student Newsletters which summarized the Student Workshop day as well as some individual workshop session. It is great way to be more involved in CEDAR. Contact your student representative if you are interested. Link to the student newsletter is coming.
The students always organize several social events to network and build the CEDAR student community. These events vary from year to year but may include Lunch with a Scientist, panel discussions, soccer games, happy hours. Getting to know other students is an integral part of the Student workshop Day.
A great resource are also the CEDAR Workshop Tutorials covering various topics.